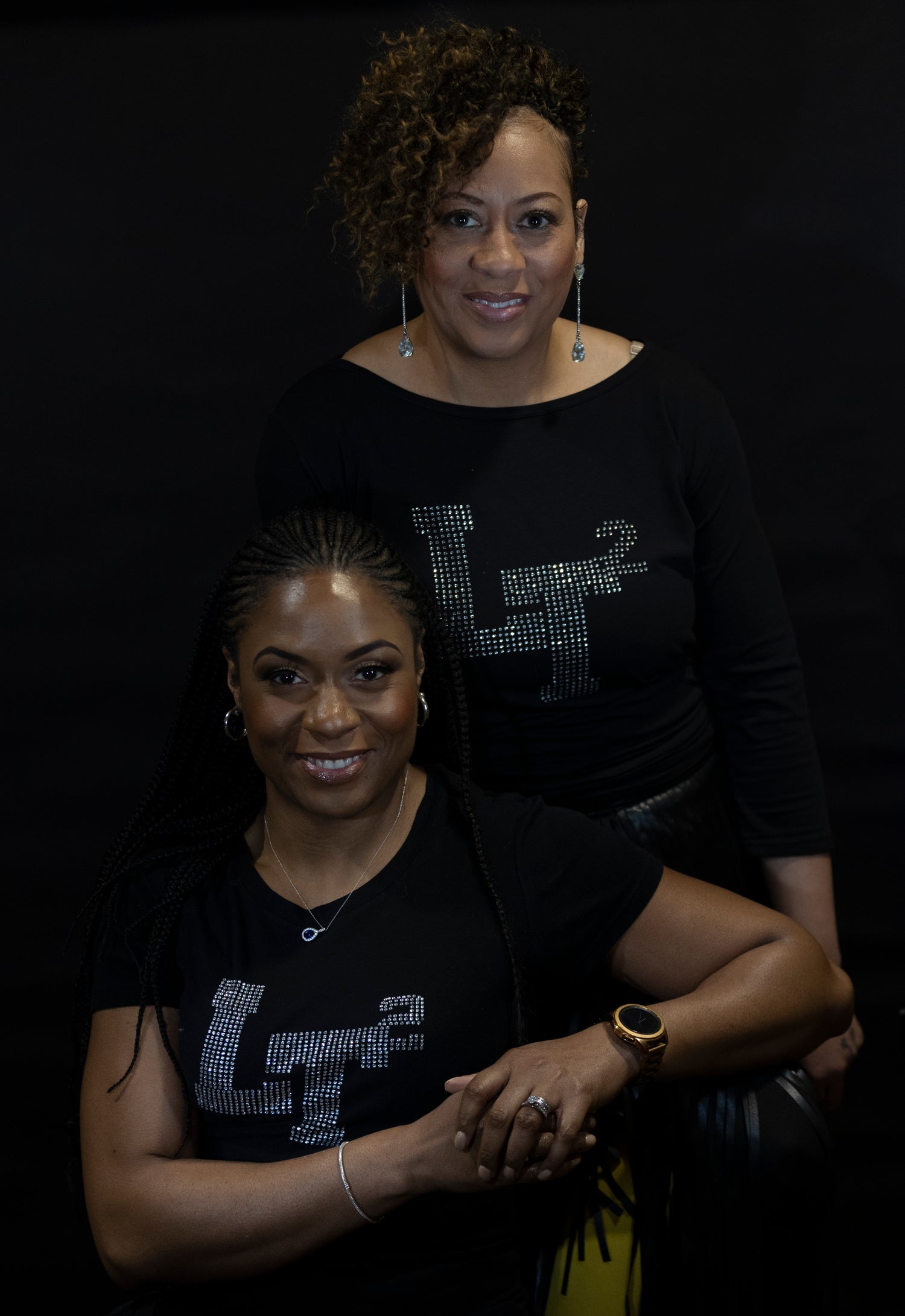 Leah Tamera & Laeh Tamara
Twin sisters | owners of LT Squared
Est. 2002
LT Squared is a female, black owned business named after a set of fraternal twins, Laeh Tamara Stringer and Leah Tamera Hampton.
What started out as an idea built from one wedding client allowing them to place their contact information on the back of each custom invitation they hand-crafted, has grown into a business that caters to small events and large corporations. They proudly service the everyday customer and have had clients as far as Sweden, Germany and Africa. Owned and operated in South Euclid since 2002, the twins are well known for their exquisite hand-crafted invitations, customized paper goods and an aromatic line of hand-poured body care and home fragrance products. Proud to be a business providing quality and affordable resources for the public in a unique and incomparable style.
Unintentionally, their printing company quickly expanded to a fragrance line. A wedding client requested custom, scented candles as a take home favor for their guests. With an eager desire to appease their client, they were innovative in learning how to make them and then tested their creations on their own family. The client was extremely satisfied and they began to receive requests for this new product. After adding candles to their retail line, about every other year, they began to add more fragrant products that people grew to love and seek after.
 Their company motto is "Whatever you have in mind, we can design."
From any personal celebration to corporate events, they gladly accept the challenge to offer unique products. Their invitations range between birthday, wedding, retirement, baby/bridal shower, bar/bat mitzvahs, and commencements. The print media they design and create includes business cards, fliers, invoices, postcards, posters, stickers and more. They have received numerous awards and accolades including being voted the #1 company on the Channel 8's Hotlist as the best invitation company in the Cleveland/Akron area twelve years in a row and have also won the Couple's Choice Award with Wedding Wire for ten years in a row.
Their popular scented line offers candles, concentrated room sprays, sachets, body oils, wax tarts, shea butters, coconut oils, sanitizers, disinfectant wipes and sprays, sugar scrubs, hair and beard oil, beard balm and fragrant burning oils. All fragrances are highly concentrated to offer you the best aromatic experience possible.
Leah and Laeh grew up in Cleveland Heights and graduated from Cleveland Heights High School in 1993. Before starting their company, Laeh went on to earn a bachelor's degree in business management with a concentration in accounting from Kent State University while working at Huntington National Bank. Leah worked with the well-known law firm, Forbes, Fields and Associates while also taking business college courses. Leah has been married to her supportive husband, who is a skilled foreman, for over 25 years. They have a beautiful daughter studying Business Administration and handsome son who is an educator and graduate from The Ohio State University. Laeh's loving husband of 14 years, is also an entrepreneur. While building their businesses, they find joy and adventure in raising their 6 year old son. They are a very close-knit family making sure to take annual vacations together out of the country. Leah and Laeh are proud to be Christians and enjoy working out, gardening, patronizing other small businesses and planning adventures to see all things new and different in Cleveland.